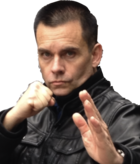 International: USA, Japan, Singapore
教士: Matthew Plewes, 8th Rank, 42 year martial artist. Seikukan Karate-do, Wu Xing Kung Fu (Full Instructor by Samuel Cheeks). America 25 years, Japan 17 years. Featured on TV in Japan.
Japan
先生: Hiroichi Hirai, 6th Rank. Senior Student, 10 years with Chuntian Academy Japan. Class leader and First Assistant to Master Instructor Plewes. Demo team member.

Singapore
Instructor: Sheikh Azmir Ally. 3rd Rank, Bodyguard and Security Certified. 10 years with Chuntian Academy Japan under Master Instructor Plewes. Given General Instructor Status to operate independently Chuntian Academy Singapore.