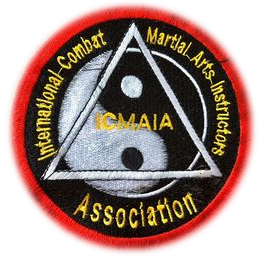 This website is under construction.
A malicious attack broke the website www.icmaia.com and the website was shutdown.
Further information will be posted here.https://chuntianacademy.com/icmaia-2/
If you were a member or representative for your city, state or country and don't see your Name here, and/or need to update your information, please contact us at matt@plewescenter.com or contact the administrator: Matthew Plewes on Facebook.
We will get a new more secure and a professional website in early 2023.
INTERNATIONAL COMBAT MARTIAL ARTS INSTRUCTOR'S ASSOCIATION.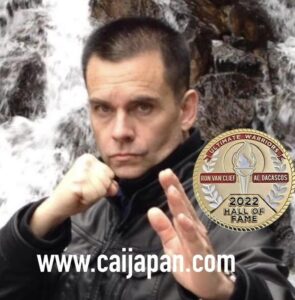 PRESIDENT AND FONDER, MATTHEW PLEWES
MATTHEW PLEWES, teaches regular classes of all levels in Shizuoka, Japan and is available for seminars at various locations around the world. Sponsors that are interested in learning our throughly researched, proven, and no nonsense approach to self protection, contact us. Our programs were developed over 4 decades in both America and Asia. A fusion of ancient combat arts and modern concepts. Please contact us at matt@plewescenter.com
————
Welcome to the ICMAIA!
This association is for instructors of civilian combat martial arts systems and concepts. This association and website will act as a friendly and constructive meeting place, portal, information exchange and forum for serious instructors of combat or reality-based, real world self protection and defense, without the distraction of sport, hobby, tradition and fans. We do not, nor never will sell nor give away levels, titles or ranks. This site isn't about nonsensical padding of one's ego or self-aggrandizing. This site's about exchanging information for the improvement and augmentation of combat defense systems and concepts.
However, we do have our specially designed short programs available online with Certification and Certificates available from February 2023.
Our Short Programs:
– Improvised Weapons – Master Legal Weapons.
– M.U.S.T. – Minimal Urban Survival Tactics. (STREET SMARTS, ESCAPES
– B.E.A.R.- Basic Escapes and Run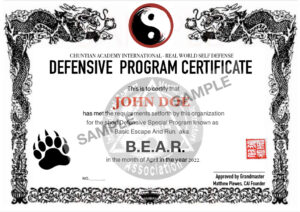 – S.A.C.T – Seize and Control Tactics (Grappling, Holds and Pressure Points)
There were two ICMAIA Groups.
1. ICMAIA – Friendship Online Association for communication and likeminded martial arts training.
2. ICMAIA – Professional Association- Chuntian Academy International trained instructors only. Trained in person or online.
For the time being-Our personally trained instructors ICMAA – Professional members, can access their webpage here.Icmaia-Professional Portal (Click Here)
More details, i.e. contact information coming soon.
FRIENDSHIP ONLINE MEMBERS *
PROFESSIONAL CAI INSTRUCTORS**
USA – 🇺🇸
J.Peavahouse **
www.chuntianacademy.com/america
USA – Virginia 🇺🇸
J. Peavahouse **
Suffolk, VA
USA – PENNSYLVANIA 🇺🇸
E.Petterson,Sr.*
Oxford, PA
USA – TEXAS 🇺🇸
W.Wolfe *
Kerrville, TX
USA – CALIFORNIA 🇺🇸
J.Stamfli *
Bakersfield
SINGAPORE – 🇸🇬
Sheikh Ally **
www.chuntianacademy.com/singapore
JAPAN – 🇯🇵
Matthew Plewes **
Kotaro Nakamoto **
AUSTRALIA – 🇦🇺
Paul Johnson *
Mitchelton, Qld.
IRELAND – 🇮🇪 
J.T. Kearny *
KoTipp, Eire
GERMANY – 🇩🇪
M.Kalinoski *
Fröndenberg/Ruhr
INDIA – 🇮🇳
Niranjan C. Bhat *
Udupi, KA
ITALY – 🇮🇹
S. Alessio