New Class Open: Ashikubo Dojo (2022/4)
CAI-JAPANは、新入生を招待します。
カンフー護身術、太極拳、気功、カンフーの武器など!
より良手頃な価格!(出張護身術と足久保口NEW OPEN AND NEW CLASS: 2022/4/30 in Shizuoka City.
1 MONTH OF FREE CLASSES!
1ヶ月無料レッスン(4回)!!
NEW!
Family Class (家事)¥500-1人.4歳から!
(Sat) 土曜日:17:00-17:50
—————————–
Adult Class(大人)18:00-18:15
(Sat) 土曜日:20:00-15歳から70歳の大人)
New! Sibling and or parent can join with their child for only ¥500 each! Age 4 and up!
Reserve a place today. Classes are limited in size.
クラスは8人のメンバーのみに制限されています。 今日場所を予約してください!
TRY A FREE CLASS!!!1ヶ月無料レッスン(4回)!!
TEL. 054-340-0676 (Shizuoka-shi)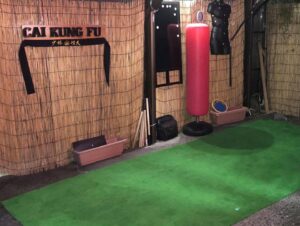 道場は外にあり、雨から守る屋根があります。 すべてのクラスは小規模です。 (2-8人のメンバー)

新しい金曜日と土曜日の夜のクラス! 無料レッスンを試すには、ここをクリックしてください!
TEL. 054-340-0676 (Shizuoka-shi).
FREE PARKING. 無料駐車場
Chuntian Academy International (CAI) Real World Advanced Defense Systems is based in Shizuoka, Japan, serving Shizuoka prefecture and Osaka and Tokyo area for seminars. The main school is in the green tea world famous Ashikudo area of Shizuoka City, Japan. We are available for scheduled out calls, and  available for seminars and workshops throughout Japan.  CAI was founded in 1984 in Virginia, USA. It has been headquartered in Shizuoka, Japan since 2001. Chuntian Academy-Singapore is our branch in Singapore operated by Sheikh Ally.
Chuntian Academy defense concepts are a fusion of proven ancient martial arts, Shaolin 5-Animal Kung Fu,  close-range Hong Kong Gung fu, and Modern Defense Concepts, and influenced by fundamental Wing Chun and Jeet Kune Do Concepts.
1. Practical Close-range Kung Fu-based Self Defense, utilizing the body's natural movement and reflexes. (See "About" for more information).
大切な人と自分を守るための武術教室: 静岡市で中国武術と護身術を学んでいる春天アカデミーのご紹介サイトへようこそ。
私たちの先生は、アメリカの警察や軍隊の技法を武術に融合した護身術のエキスパートです。教室では、子供から大人まで習得しやすい実用的な護身術をご指導いただいています。
2. The Teacher, Matthew Plewes has 46 years experience in non-sport real world self defense. 25 years in America and 20 years in Asia.
先生のご紹介: ご指導いただいている(範士-Sifu) マット・プルーエス先生をご紹介させていただきます。
先生は長い武術経歴をお持ちのため、詳細は先生のホームページをご参照いただきたいのですが、アメリカという犯罪の多いお国柄、実践的な護身術と中国武術を鍛錬されてきた先生です。
先生の先生には、元ネイビーシールズ(アメリカ海軍特殊部隊)の方がおられるため、軍隊の技法にも詳しいです。
3. Training Consist of Reflex and Response Drills. Real life Scenario training. (Bars, Cars, Airplane, Inside, Outside, Standing, Sitting, etc.
トレーニング – CAI-防衛に焦点を当てた技法は自己防衛の科学的な研究です。その自己防衛は反射神経と力の要らない自然な身体の動きに焦点を当て、瞬時に暴力を回避することが狙いです。これは、古代の武術の技法と、現代の世の中に適した機能的な警察や軍隊の手法に由来しています。
CAIの防衛プログラムは、あらゆる暴力や攻撃を対処するための実用的に防ぐ方法を教えます。その技法には、現実のシナリオに近い条件で戦闘態勢に入ってトレーニングをしていくが大切です。独特で総合的な教示および方法で、他者を守るスキルだけでなく戦うスキルを習得していきます。社会や日常生活(パブ、街路、公園、車、トイレ、大量輸送、家、バス、旅客機)の中で、実際に起こることを想定し、自己防衛を主体として立ち向えるスキルを教えています。C.A.I.の方法は、自己防衛の実用的なシステムです。すべての角度や位置は、急激な攻撃にでも最高速度で最良の制御方法を簡単にこなせるように考えられています。
4. We train in "Legal Weapons". Everyday Items such as canes, umbrella, chair, pen, shoes, etc. Knives, Nunchaku, Swords, etc. Are cool for a hobby or sport, but, are illegal outside the dojo.
即興日常自衛隊の武器:多くの伝統的な武術は、古い伝統的な武器を使用して訓練します。例えば、剣、ヌンチャク、トンファー、槍、弓などです。このトレーニングは趣味としては結構ですが、護身術ではありません。これらの武器はどれも日常的に持ち歩くものではありませんし、多くは道場外に持ち出すことが許されていません。ナイフでさえ、旅行する際に機内になどに持ち込みすることはできません。
しかし実は、自己防衛のための武器は常備している場合があります。そしてそれは違法ではありません。例えば、インクペン、雑誌、鍵、傘や杖、靴、椅子などです。私たちが教えることは、そのような日常品を用いて、どう機能的に自分の身を守るかということです。これらの物は、「即興自己防衛の武器」と言われています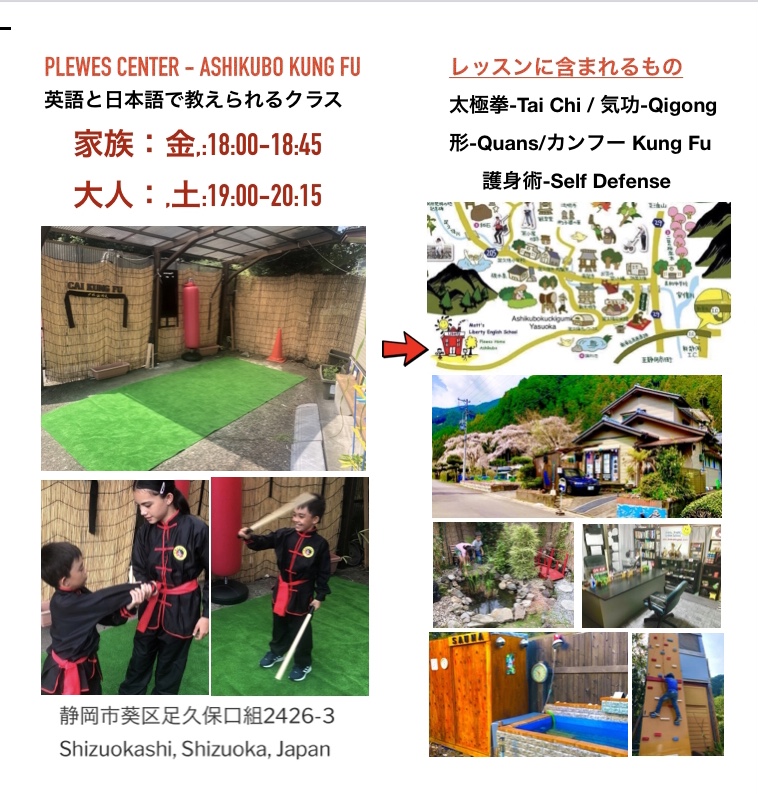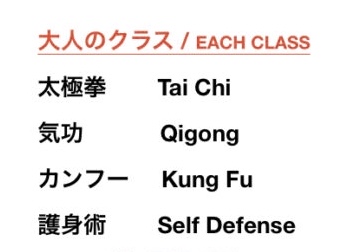 後でシニアクラスと子供のクラス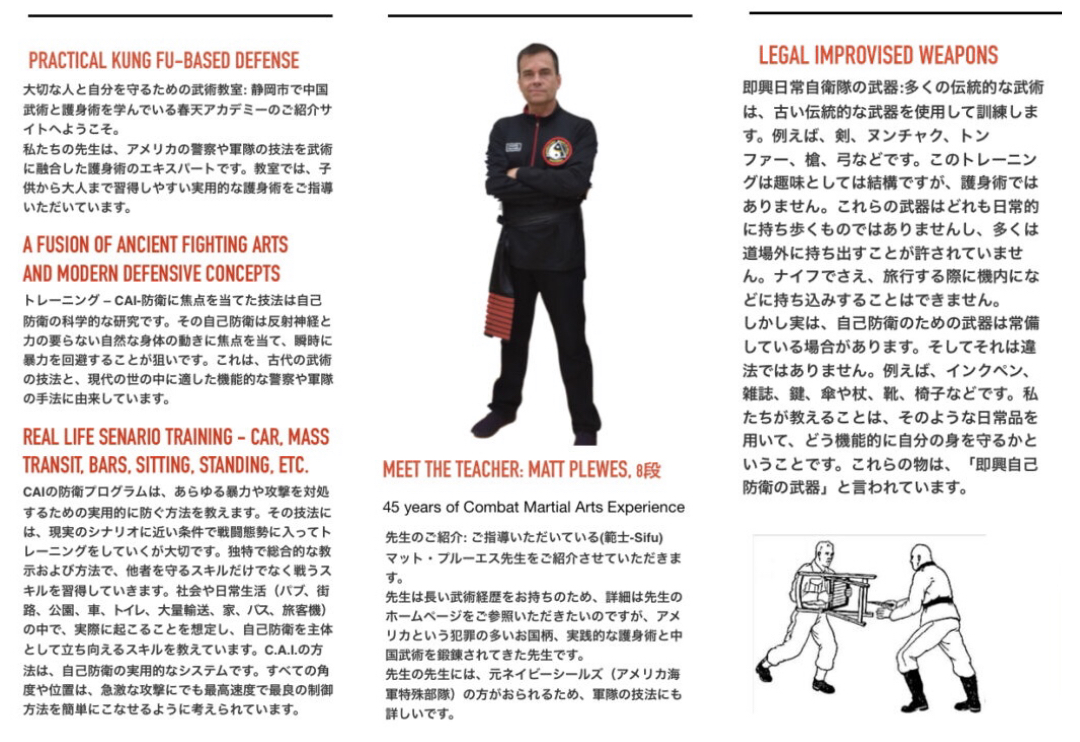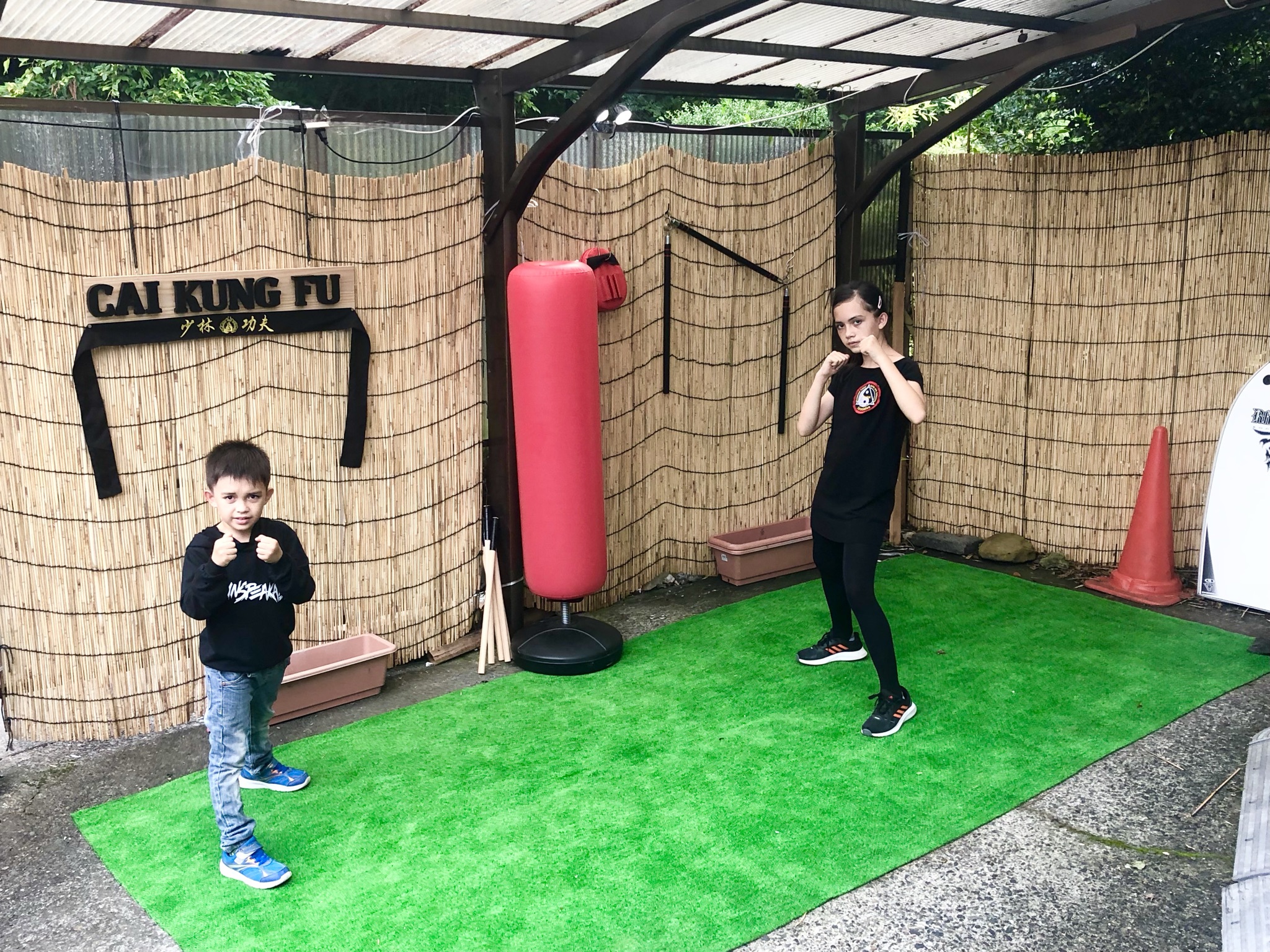 CARPORT TRAINING AREA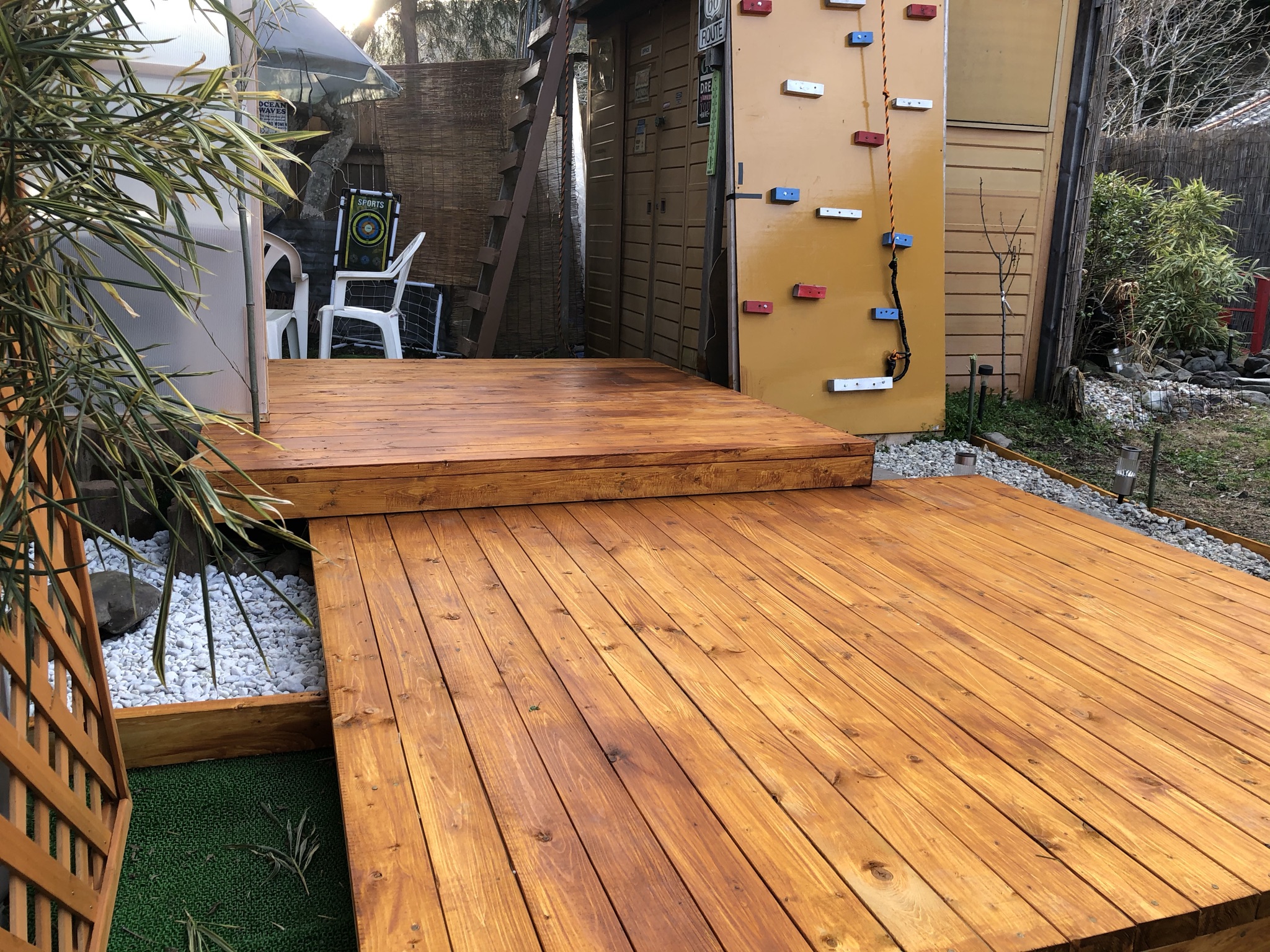 DECK TRAINING AREA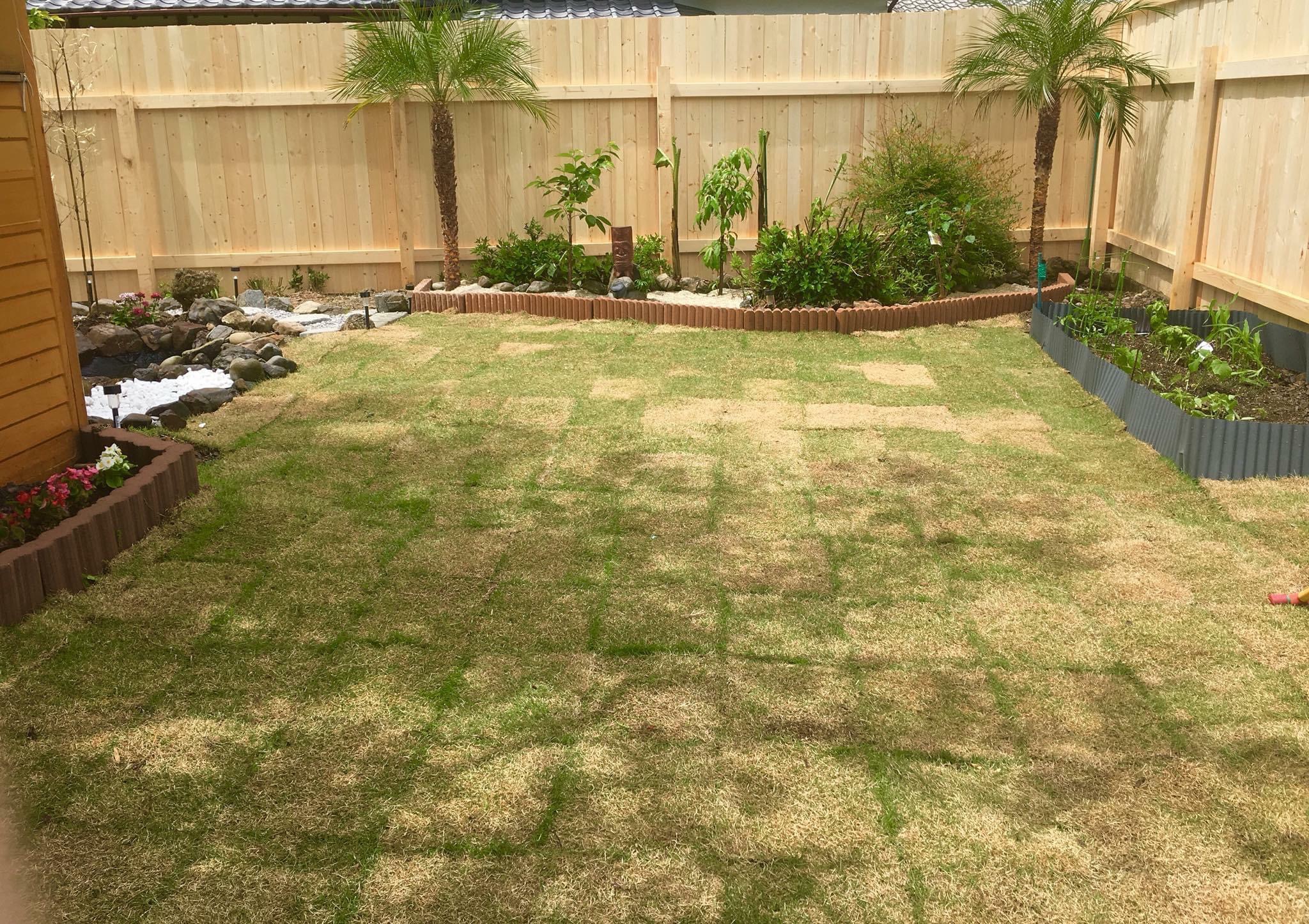 GARDEN TRAINING AREA
下:カンフーは伝統的に外にあります。 ただし、寒い冬の日は屋内道場を利用しています。
CLASSES ARE TRADITIONALLY OUTSIDE. HOWEVER, WE USE THE WINTER TRAINING ROOM WHEN VERY COLD.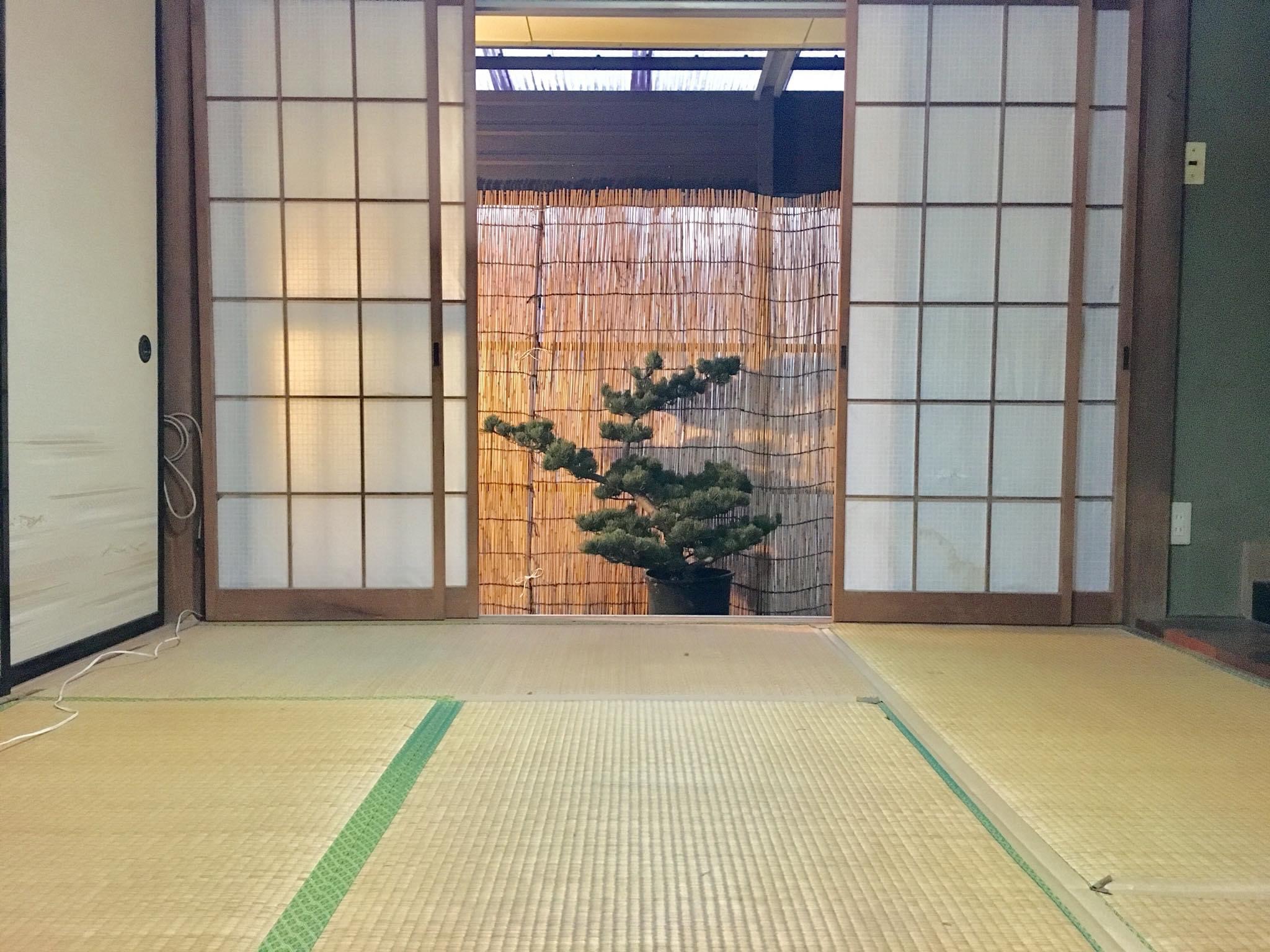 CAI-KUNG FU (Plewes Home-Ashikubo)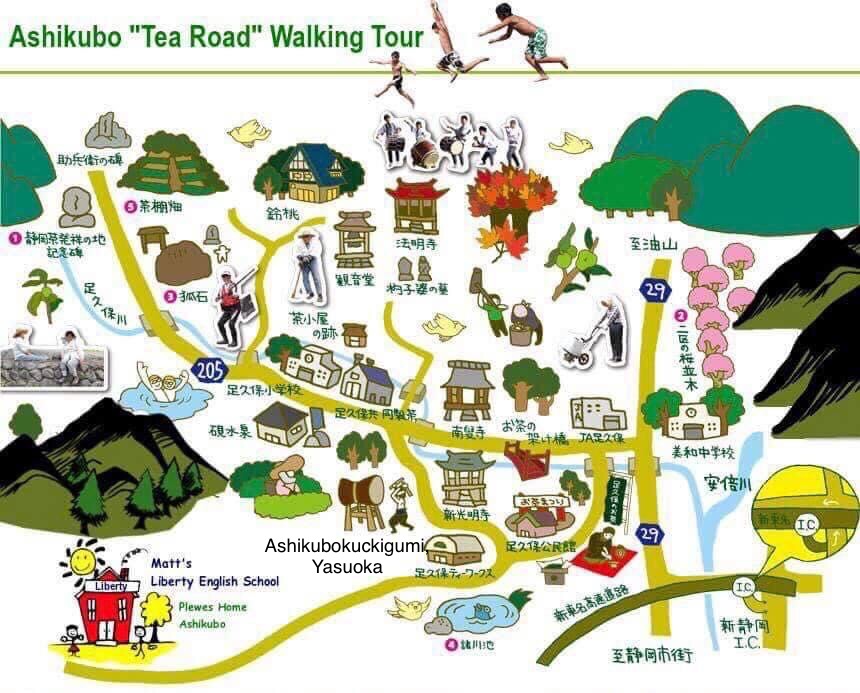 https://goo.gl/maps/6tbwDFtqZ61UtPz57
————————————-
特別の護身術の先生プログラム
KUNG FU GOSHINJITSU – SEMINARS 1-5 and Instructor Certification.
S.A.C.T. (Seize and Control Tactics) – Course and Instructor Certification
F.A.S.T. (Five Animal Survival Tactics) – Course and Instructor Certification
————————————-
SEMINARS: セミナー
下の写真:時折のセミナー (通常のクラスではありません)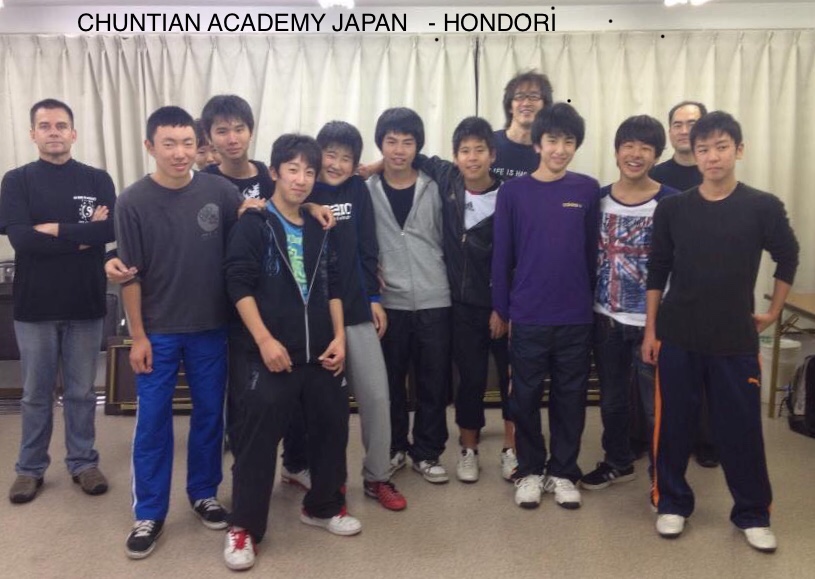 CAI JAPAN – HONDORI – 2008-present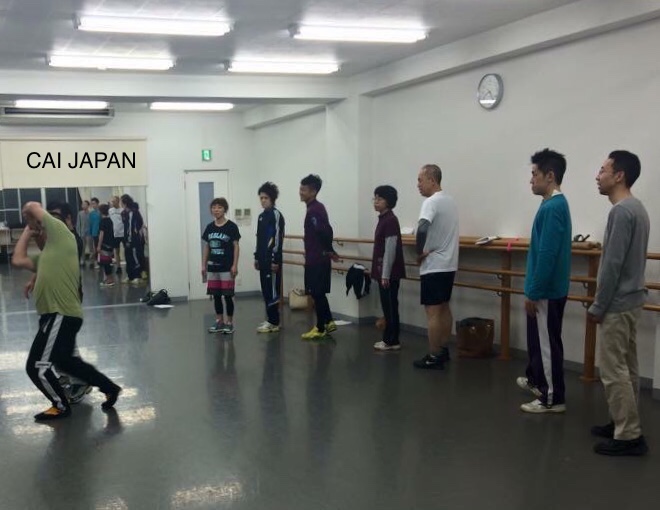 CAI JAPAN ON DEMAND SEMINARS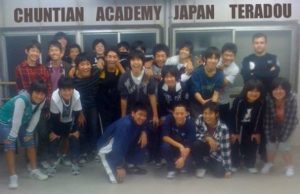 Chuntian Academy Japan – TERADOU – 2005 – present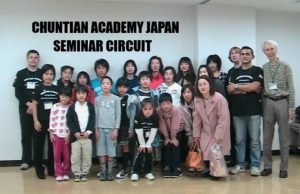 Chuntian Academy Japan – Seminars – 2002 – present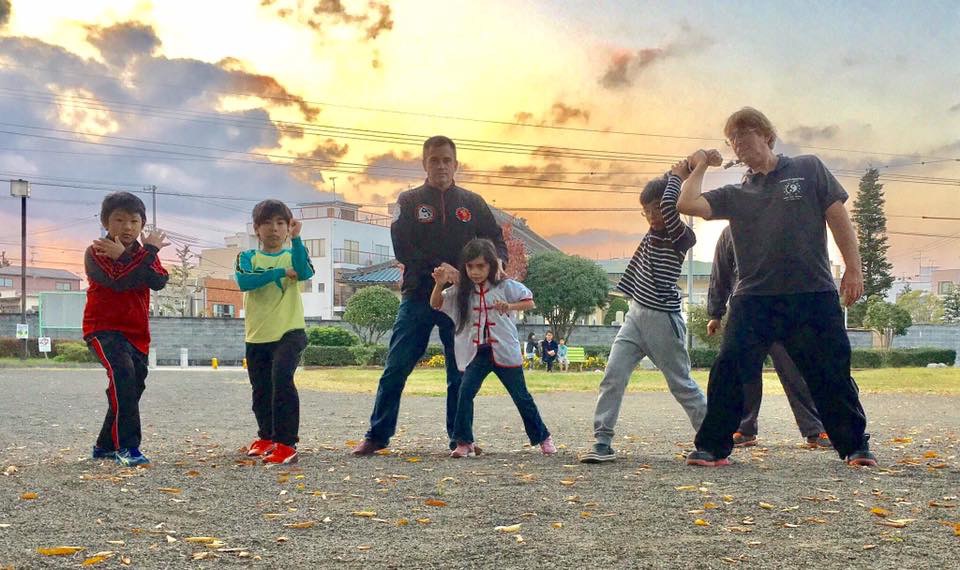 >
Main School: Plewes Center: Liberty English School and CAI Kung Fu. カンフー道場はLiberty English Schoolにあります。静岡市葵区足久保口組2426-3 / TEL. 054-340-0676 
Covidの通知:教師は完全にワクチン接種されており、すべての生徒はマスクを着用しており、クラスは最大6人の生徒に制限されています。
Matthew Plewesは、日本で唯一の専門的な護身術プログラムの認定インストラクターです。 SACT、FAST、CAIカンフー、カンフー護身術
SINGAPORE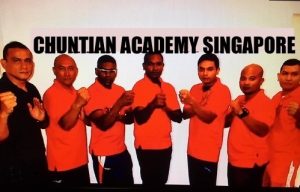 Real World Defense and Enhanced Security Training.
Sheik Azmir Ally has license and teaching privileges from Director and Master Matthew Plewes. Mr. Ally trained in Japan under Matthew Plewes for 10 years and is certified to teach self-defense and security enhancement tactics.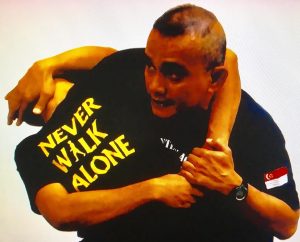 Sheik Ally, Instructor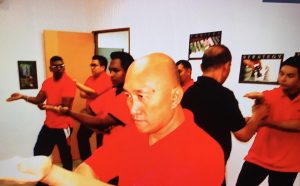 Singapore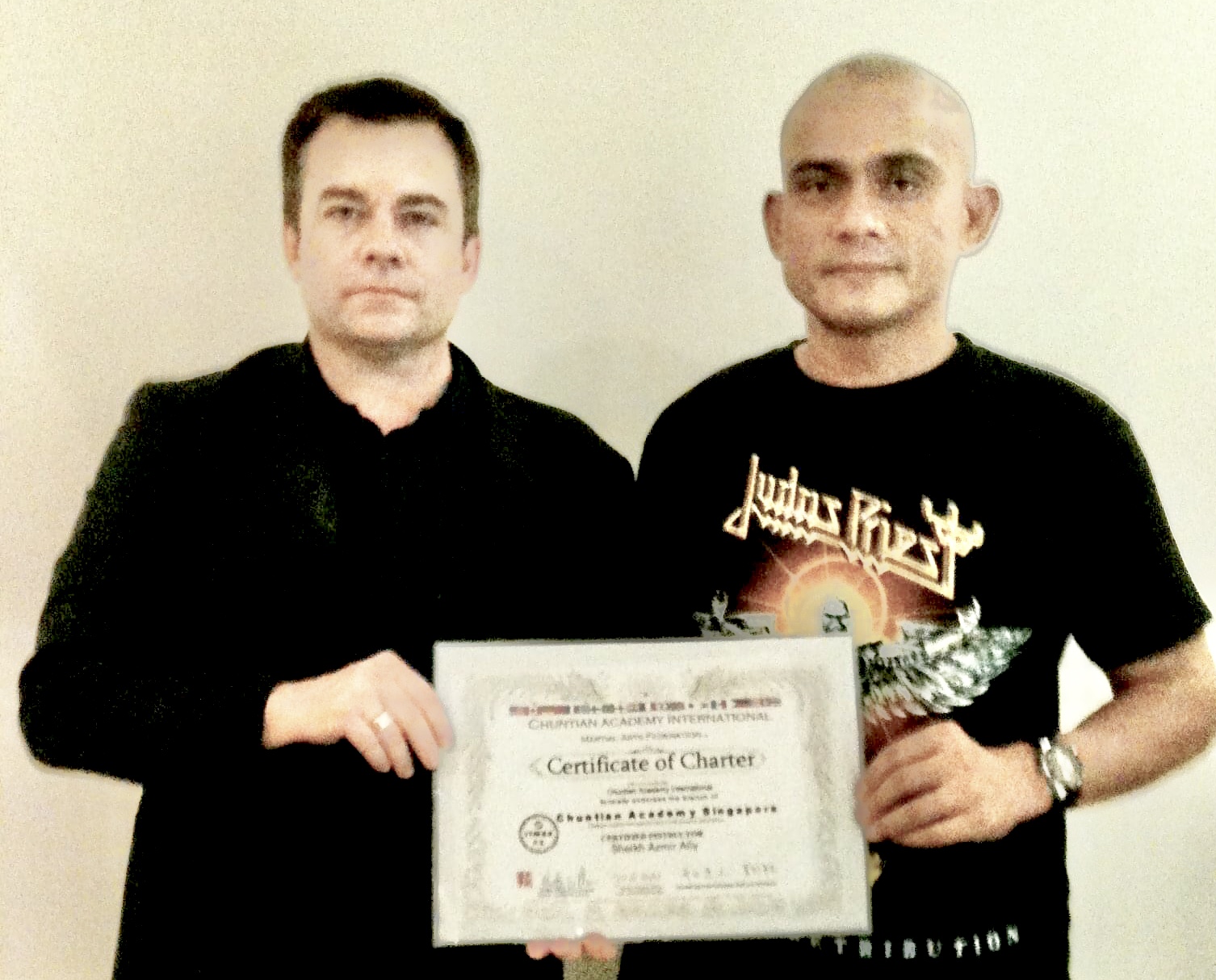 International Director Matt Plewes in Singapore granting Sheik Ally Charter Club Status and Permission to operate a school under the Chuntian Academy name.
UNITED STATES OF AMERICA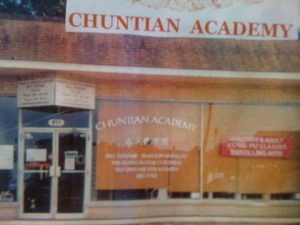 Original School – Suffolk, Virginia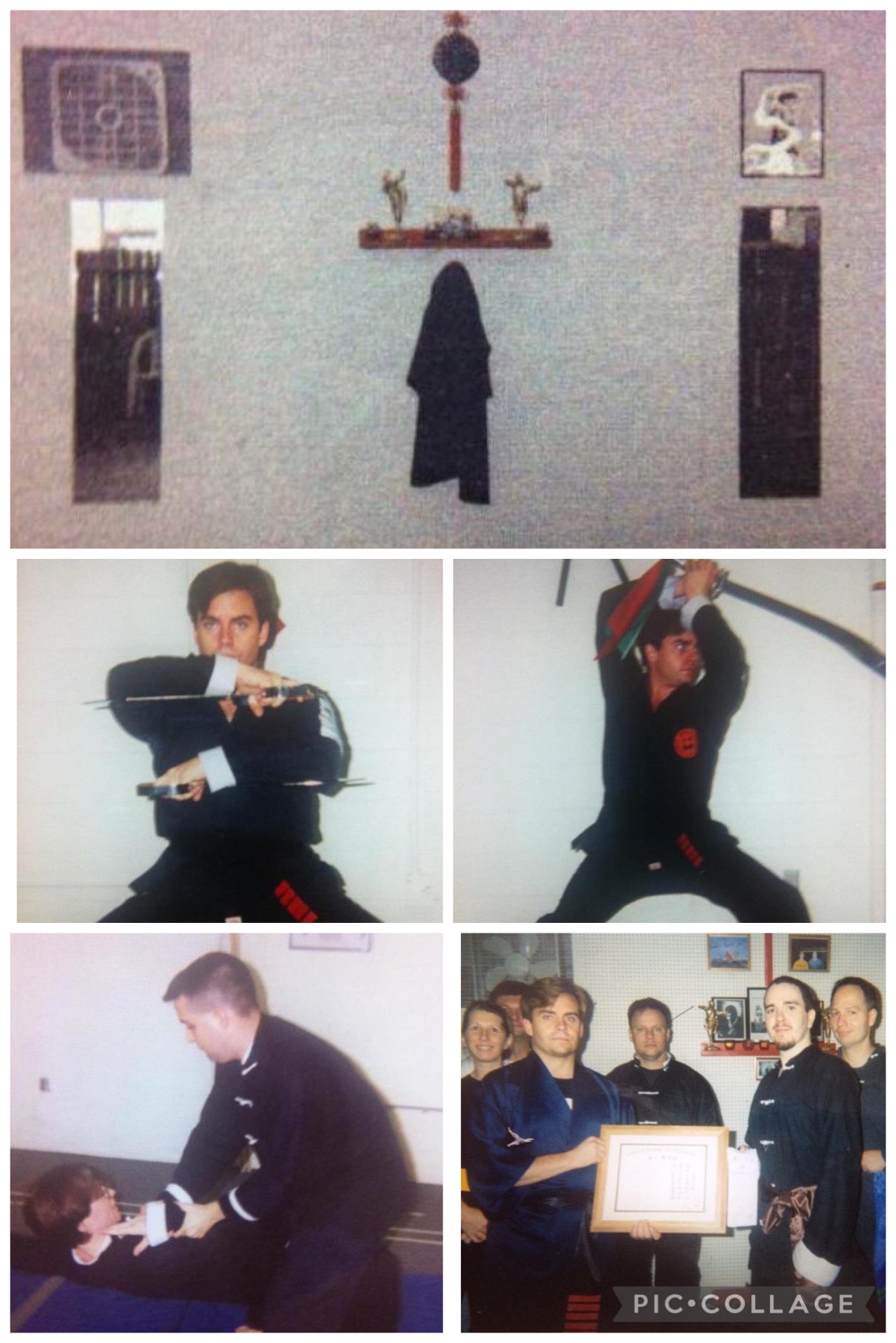 Chuntian Academy was founded by Formal
Instructor Matt Plewes along with his teacher Five-animal kung fu Master-teacher Samuel Cheeks in 1984.
The school was original Five-animal Kung fu and real world practical self defense and seize and control tactics based on Wing Chun and Five animal kung fu.
Several of the students were active police officers that gave regular feedback of the functionality of the techniques. During these years the present day system greatly advanced. Formal students and active teaching in America was from 1985-2001. The school relocated to Japan in 2001 to deepen research and studies in Japan and Asia.
Seminars in America are still available to sponsors and visits from Japan by at he main teacher Matt Plewes. Minimum of 15 participants. 15-25 people is $250.00 fee plus $75.00 for each participant (26-50 people / $60.00 each) for a two-day 5 and 5 hour (10) hour workshop with certificate and a S.A.C.T. (Seize and Control Tactics) certification. Plus $75.00 each $150.00 for the extra 4 hours for the S.A.C.T. Basic-Seminar-Instructor certification and ICMAIA membership.
Sponsor must provide advertisements, participants, facility and airport transportation.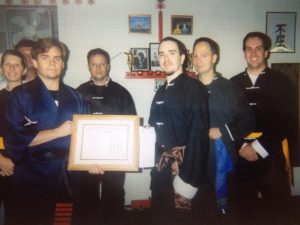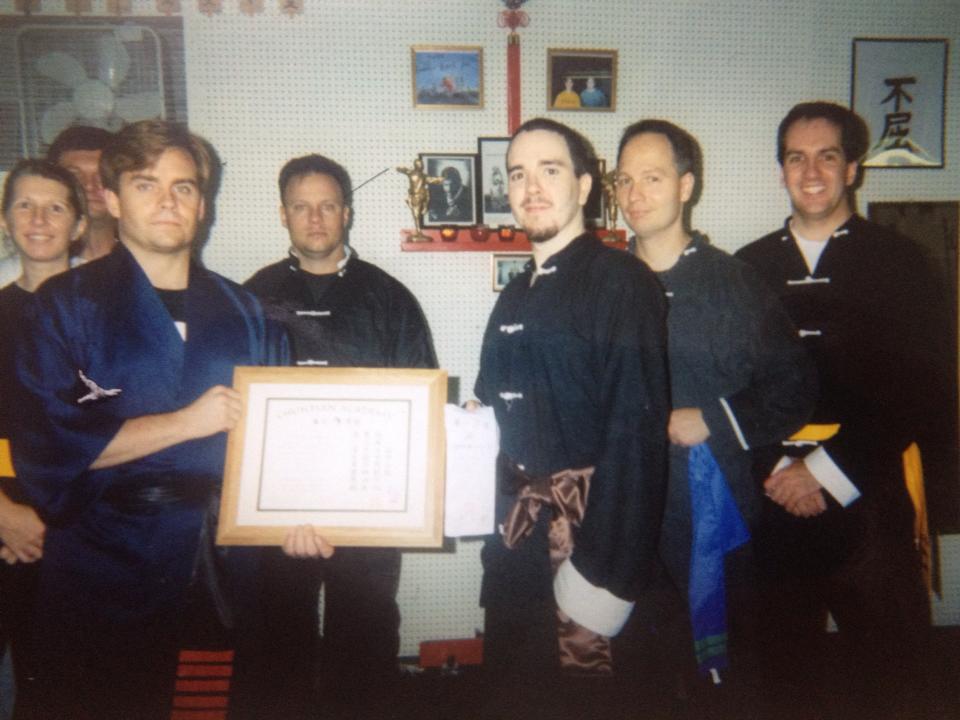 Archives